Landlords
Renting out property can be a stressful experience. Finding a tenant, drawing up agreements, collecting rent, dealing with maintenance issues and ensuring compliance with all the various legal requirements can be onerous, time consuming and often confusing. We at Castleridge Properties aim to take the hassle out of this process for our landlords by helping and guiding them every step of the way.
Our Let Only Service
On instruction from a landlord we will: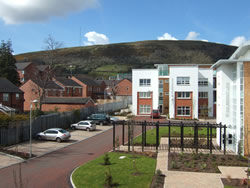 Arrange the erection of a "To Let" sign outside your property and advertise the property via our own website, as well as www.propertynews.com and www.propertypal.co.uk websites.
Arrange viewings with any prospective tenants
Vetting of applicants for properties including checking references and guarantors where necessary
Prepare all necessary documentation including lease, guarantor forms, rent book etc
Collect first months rent and deposit
Register deposit with approved scheme and forward all the necessary documentation to tenants
If required we can arrange for an Energy Performance Certificate (Your property can't be advertised without one)
Our Full Management Service
This more comprehensive service is designed to take the hassle out of renting for any perspective landlord. As well as the benefits outlined in the Let Only Service, we will carry out the following: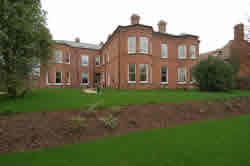 Collect and monitor rent payments and follow up any missed payments on your behalf
Act as the point of contact for all tenant queries and manage the property in accordance with the terms of the lease
Arrange for any maintenance works to be carried out through our extensive network of subcontractors.
Issue periodic rent statements detailing rents collected and any expenses paid out on your behalf.
Inspect the property at the end of a tenancy and agree any dilapidations at the end of the tenancy.
Advise the landlord in any changes of legislation and the effect it will have on them and their property.
Where the property falls under the definition of a "House of Multiple Occupancy", we will liaise with Northern Ireland Housing Executive, register and manage the property in accordance with relevant legislation.
When a property becomes vacant we can advise on and arrange any necessary repairs and maintenance, ensuring that these are carried out as quickly as possible, to minimise your vacancy period and maximise your rental income.